-Me
-Star Wars
-
theoldrepublic
-Naruto (Rock Lee)
-Civil War

Me: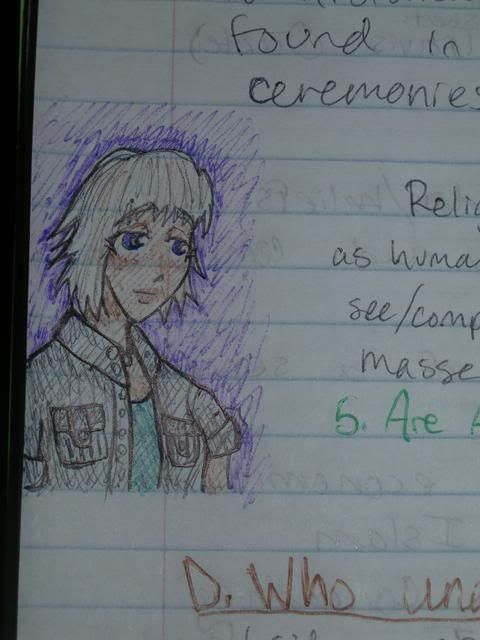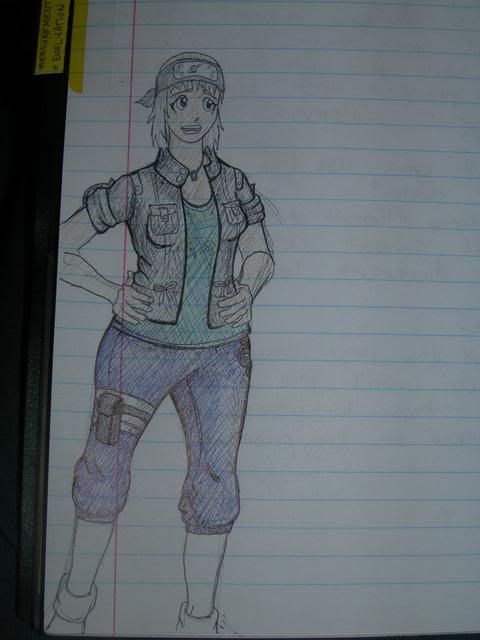 The outfit I was wearing with some ninja upgrades ;-)

Star Wars/
theoldrepublic: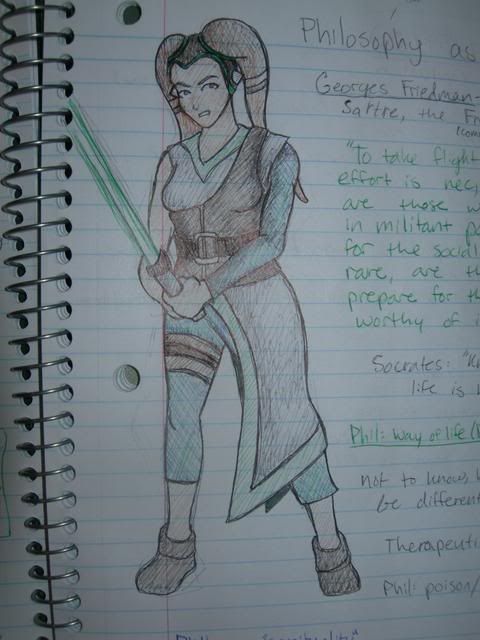 This was going to be my new rpg character, but I decided to make her human instead of a Twi'lek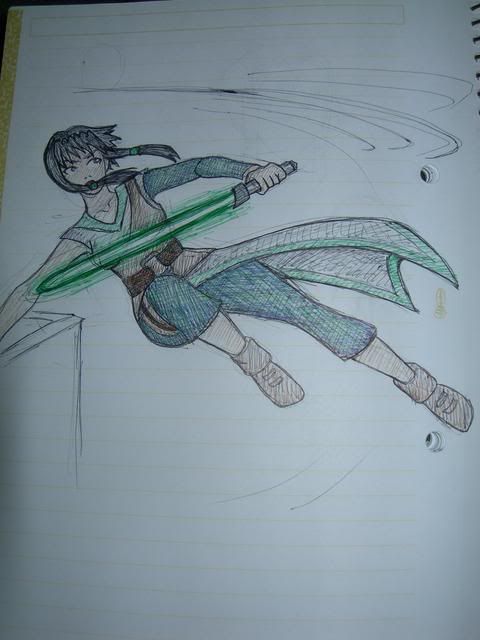 The same character, only human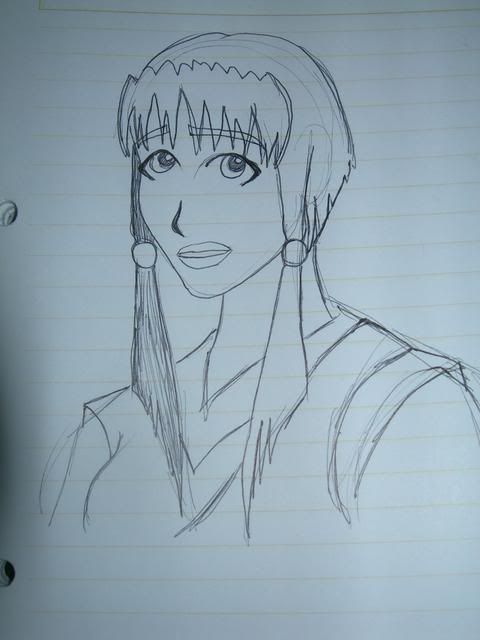 Unfinished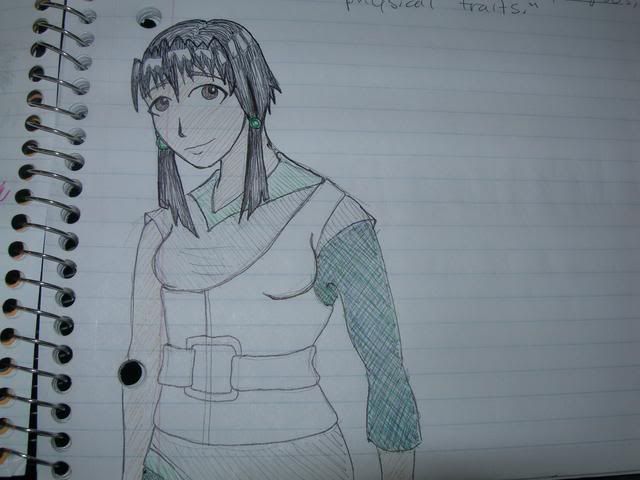 Unfinished

Naruto: (These are all of my favorite character from the show, Rock Lee)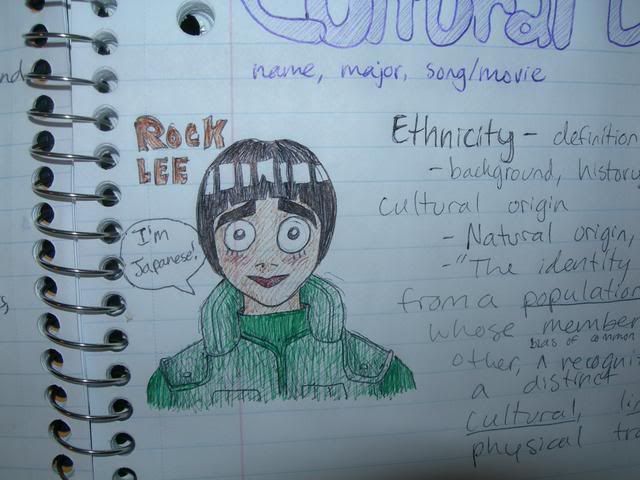 This was done in my cultural diversiy class. We were making this big deal about origin, so I wrote "I'm Japanese!" next to him since naruto is a Japanese show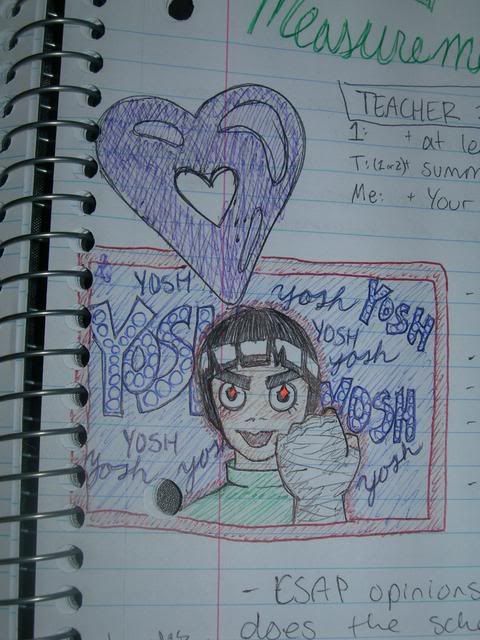 The violet heart is a necklace I have that I traced. "Yosh!" Means "Okay!" or "Alright!"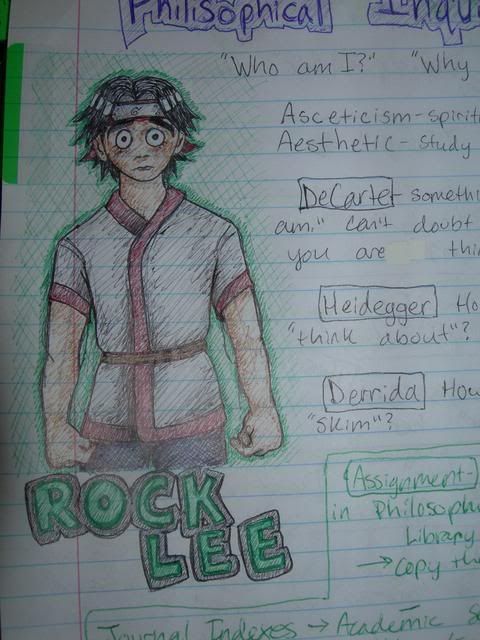 Around 12 years old in the show's flashbacks. This look > spandex jumpsuit/moptop look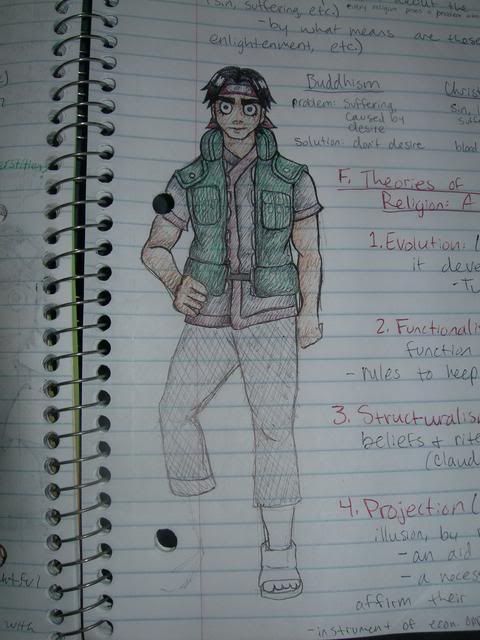 Same outfit plus 8 years or so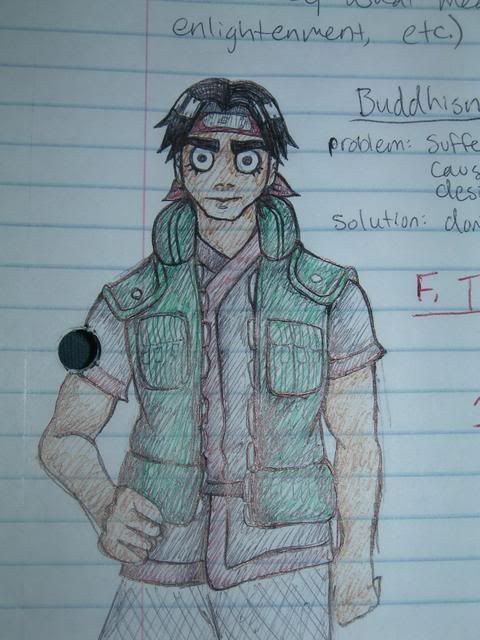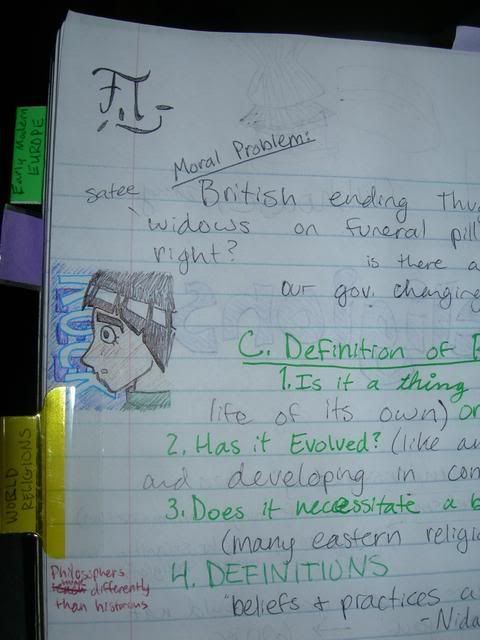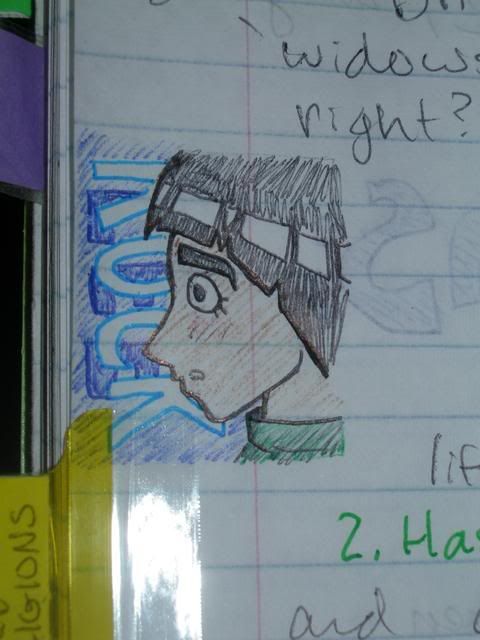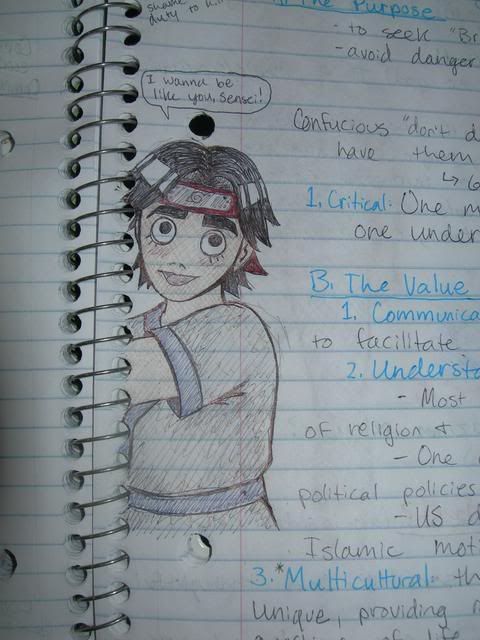 This is from my class with Dr. Watson, one of my mentors. It is a quote from episode 100 and paralells my own view of prof Watson.

Civil War: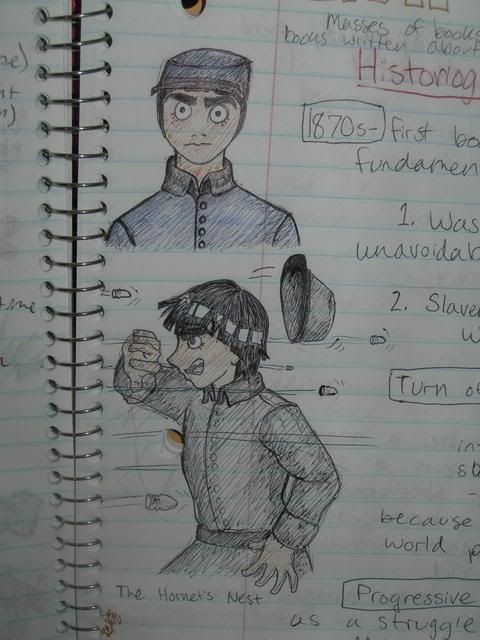 Rock Lee as a Union soldier/Confederate soldier at Shiloh in the Hornet's Nest

-Carrie