Sketch Post. These are actually from last semester that I never got around to posting then.

Anyway, these notesketches have a (mortifying) history. This batch includes one of the infamous Spartan Rusty sketches.

All of these are wither from Theology or American History. In this issue:

- people
- 300
-
theoldrepublic
- prof quotage

People: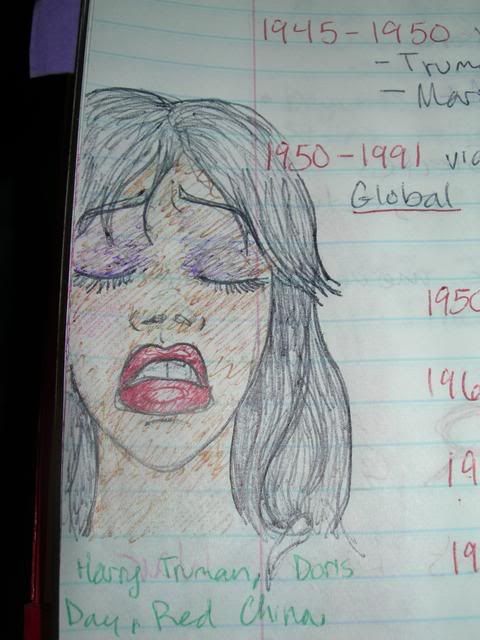 snobby girl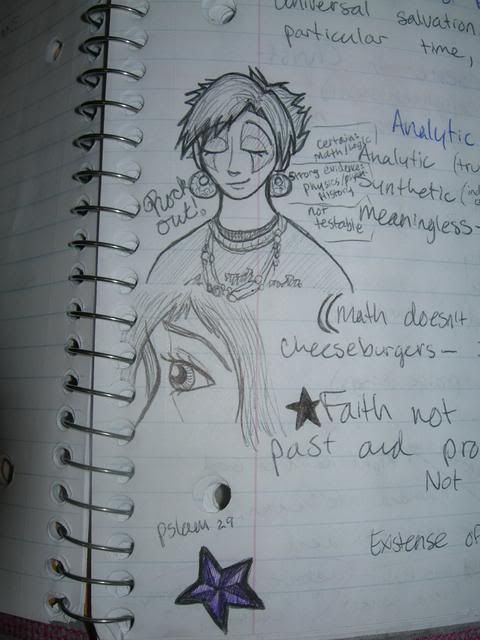 me and random girl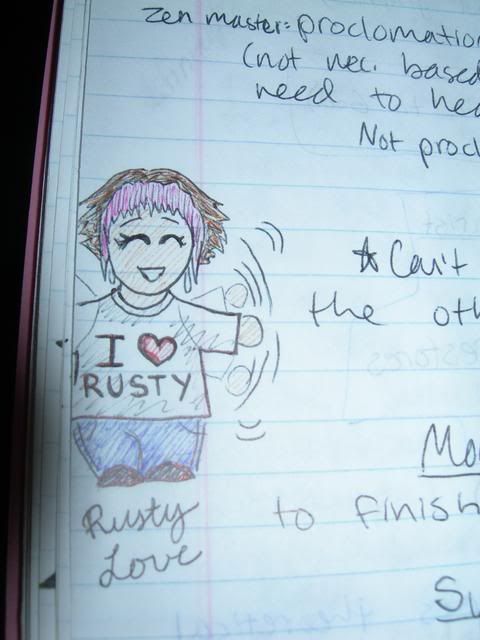 Chibi me. I Heart Rusty.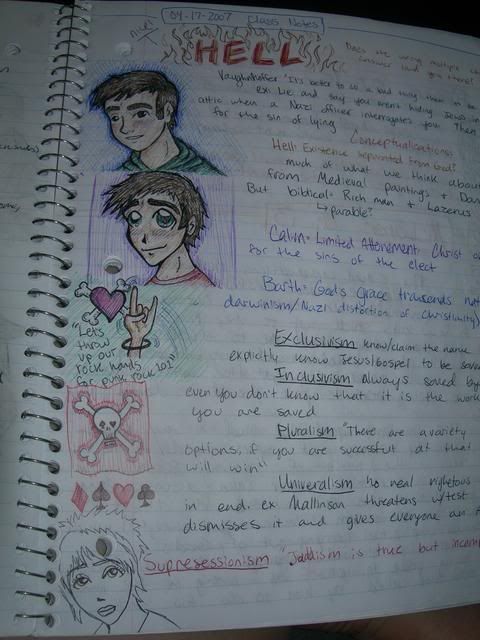 SKETCH BARRAGE!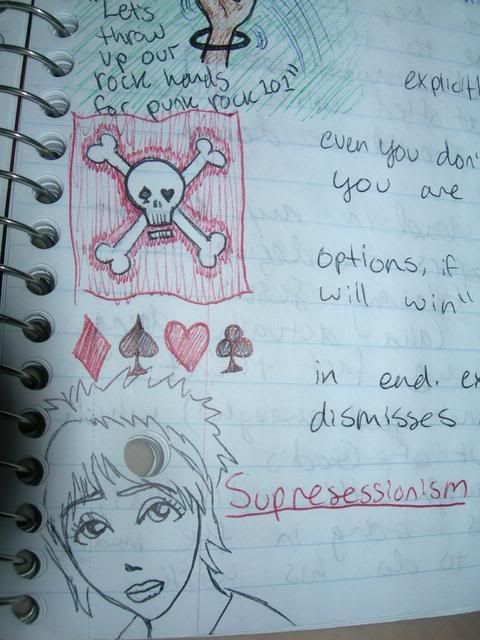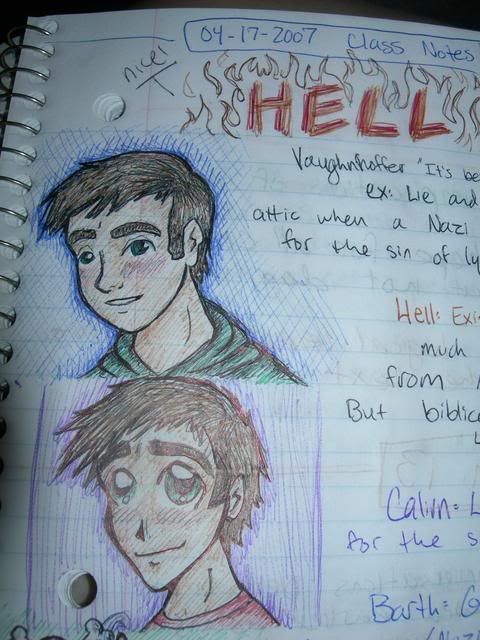 I think these are a couple takes on my buddy, Jake. Apparently he has Rock Lee's Eyebrows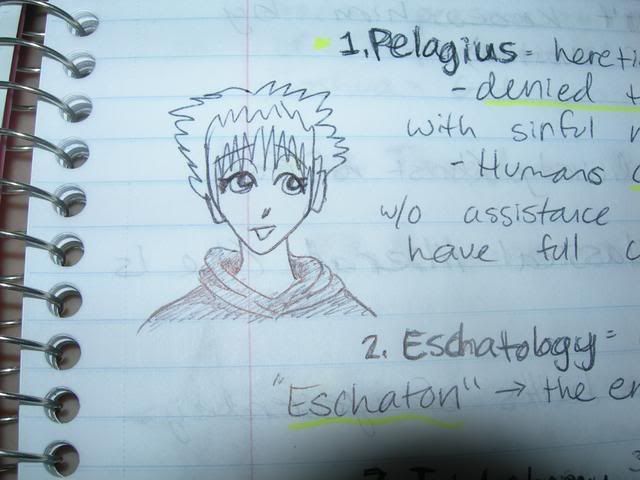 Me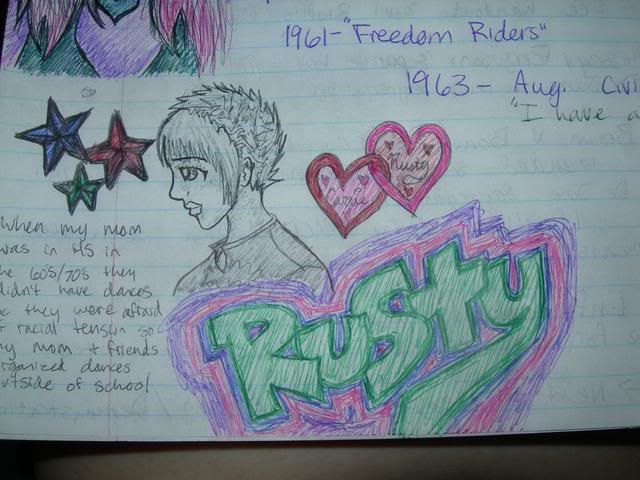 the writing about my mom is me passing notes in class.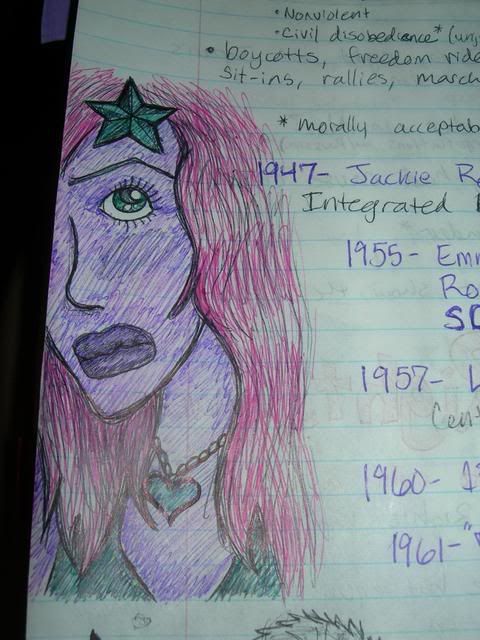 purple people... eater?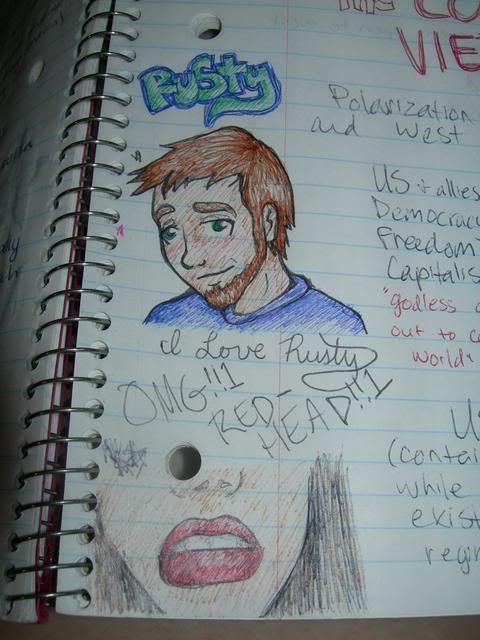 Rusty



300: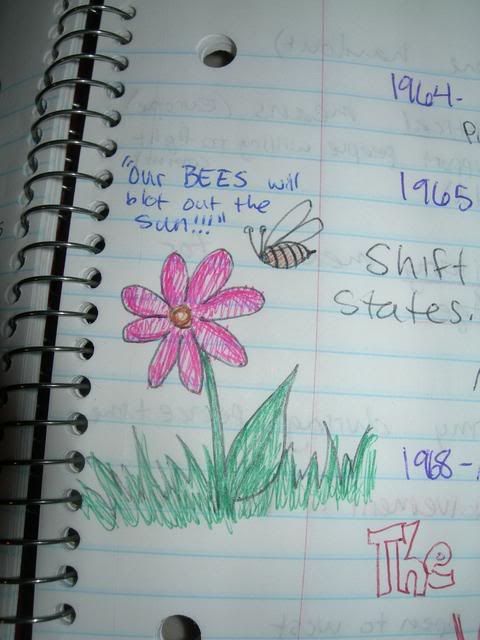 A reference to the PG version...



The TAs were offended




theoldrepublic: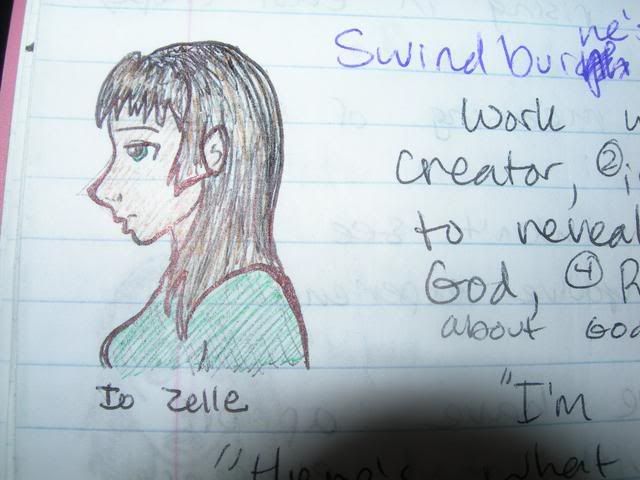 My character, Io



This is from a short fanfic I did for a Development Meme... (I did some more sketches for it here)
Alissa thought Tam was Rusty.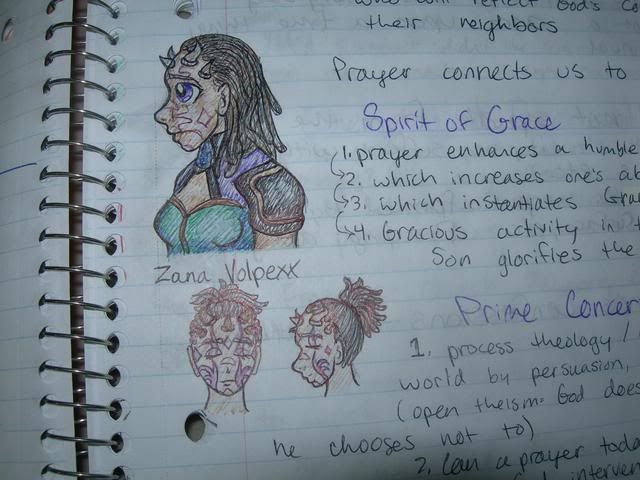 concept art for my second char, Zana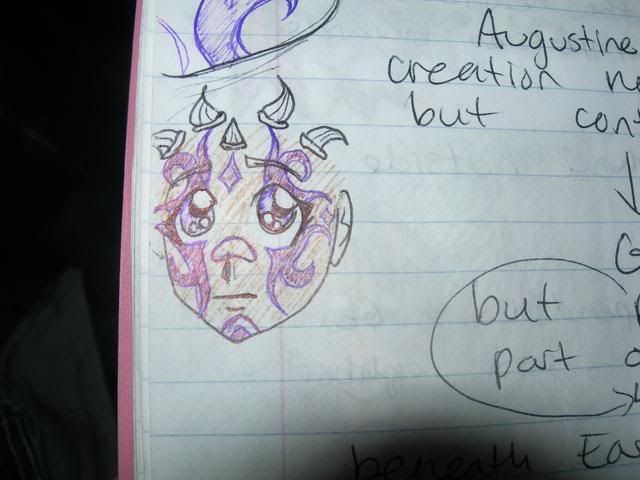 Again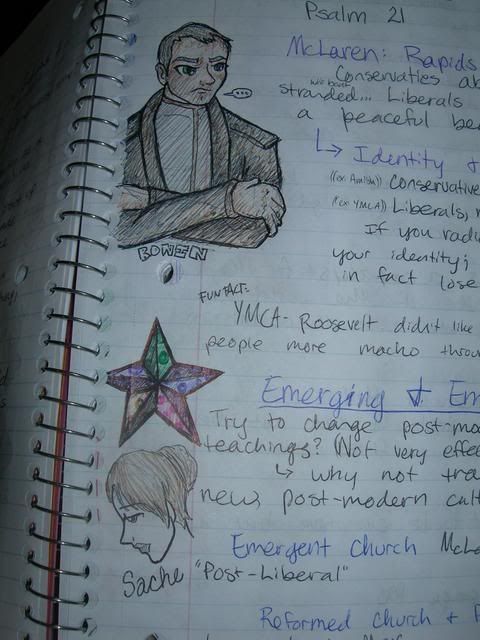 Ronin and Sache



Mallinson Quote: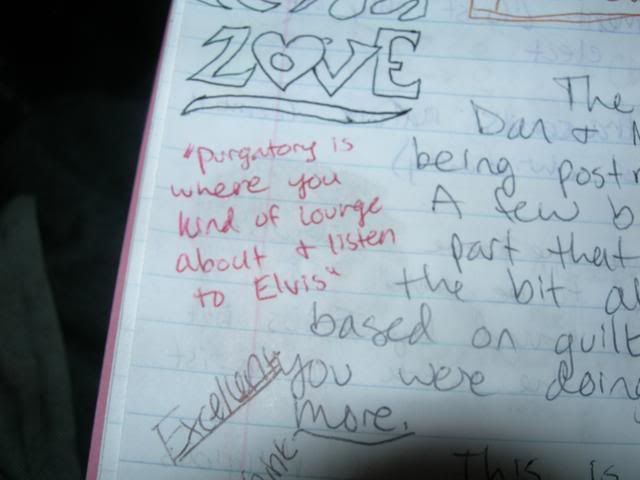 -Carrie